Biography of Reed Radke / Island Dreaming Productions
Since he was a very young boy, Reed has always been captivated by the sea He knew there was something magical about the shimmer of the water, but it was the remarkable creatures that could be found there that sparked his imagination. Throughout his life he has found himself drawn to the seashore. His love of the ocean and of nature was a big part of why he chose to call Santa Barbara his home.
While studying Engineering at the University of California at Santa Barbara, he took time away from his studies to learn to dive in the local waters. He appreciated what a valuable and rare resource we have in the Channel Islands. The fantastic color and vibrancy of the life made the time spent in those cold depths worthwhile. On each dive he would see something new, images worth preserving and sharing with others. This naturally drew him to specialize in underwater photography.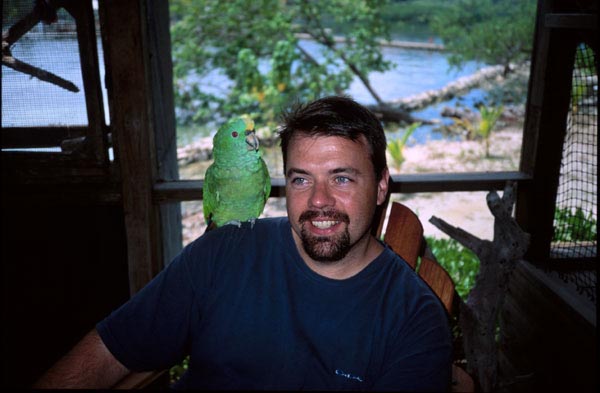 Reed has been a photographer for the better part of his life. Nature and wildlife have been his primary subjects but underwater photography is his passion. Underwater photography demands specialized equipment, expert diving skills as well as requiring the diver to be in peak physical shape.
In the pursuit of his passion, Reed has traveled the world. Each voyage has yielded a different and unique opportunity. He has filmed sharks off the coast of Australia, witnessed Minke whales mating in Indonesia, and come uncomfortably close to a large tiger shark in Fiji. Whether he is photographing the largest or the smallest creature in the sea, Reed brings to his craft an impeccable eye for detail. His images truly capture and share the very essence of the ocean he loves.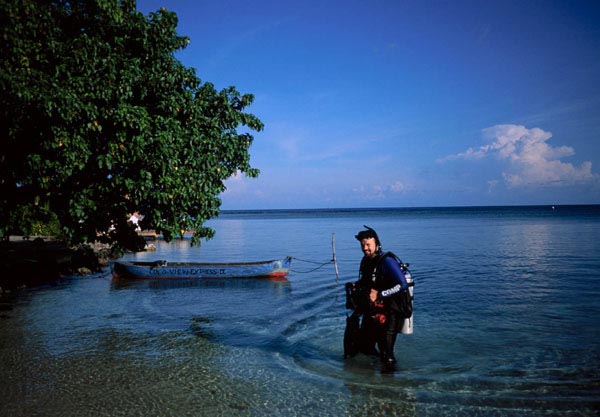 Copyright 2002 Reed Radke. All Rights Reserved.